Highlights of the 2023 harvest at St Ignatius Vineyard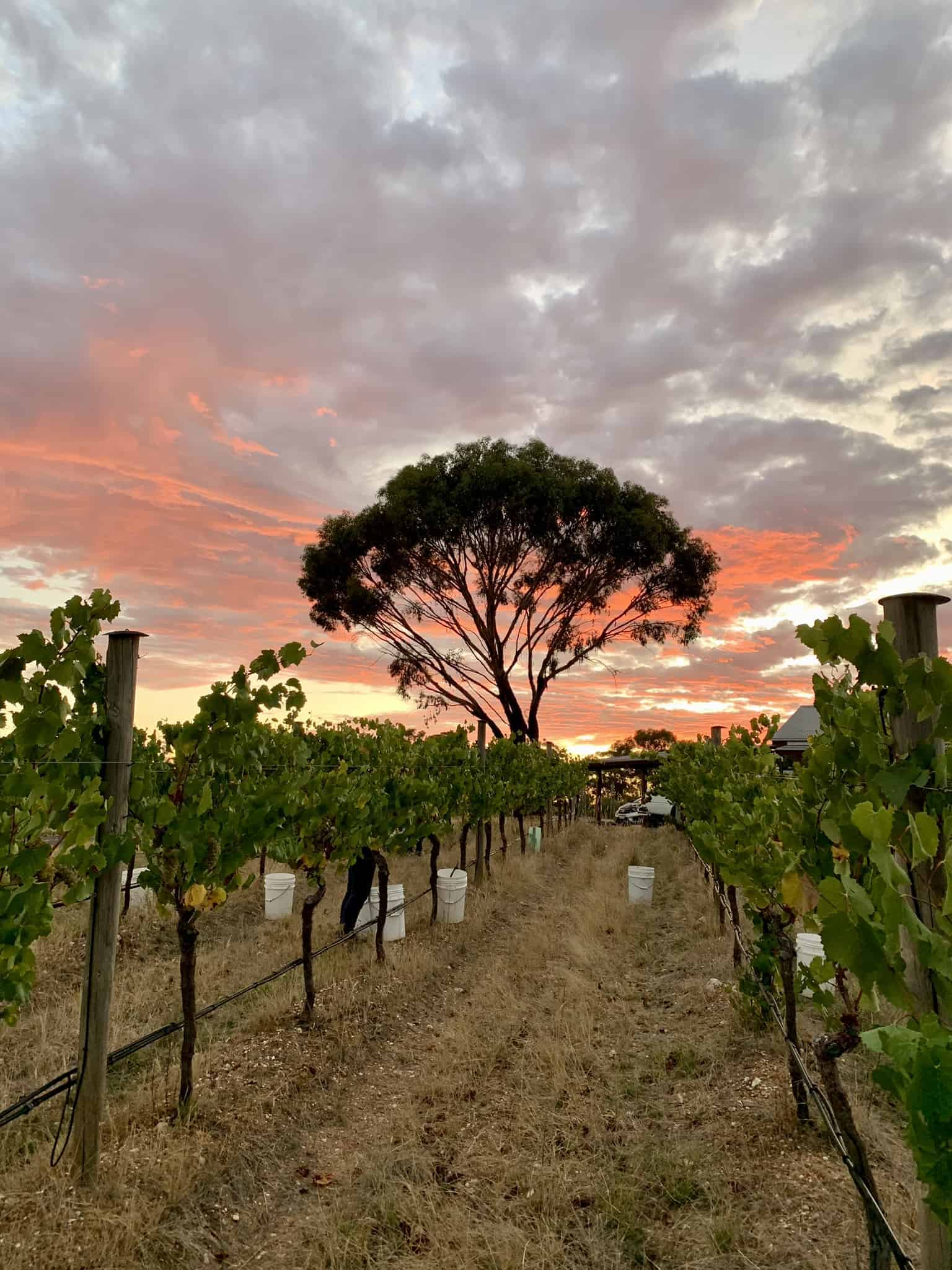 As the sun dipped lower in the sky and the gentle breezes of autumn swept through the paddock, it was clear that the 2023 harvest was something truly special. This year, mother nature bestowed upon us the gift of cooler and more moderate weather, creating the perfect conditions for a low-yield, high-quality vintage.
The blessing of cooler weather
The 2023 season saw temperatures lower than usual, facilitating a slow and gentle maturation of fruit on the vine. This extended ripening period allowed the fruit to develop flavours and aromas with grace and finesse. As a result, the wines are brimming with complexity and character, showcasing the full range of diversity that our vineyard has to offer.
Delicate white wine and rose
Owing to the bountiful rains of previous La Niña years, dams were filled to capacity and growing conditions were particularly suitable for producing lower alcohol, aromatic white wines and roses. This encouraged us to embark on an exciting journey in oenology by producing our inaugural Malbec Rose and Malbec Blanc (yes, you read that right – you really have to see it to believe it).
The Malbec Blanc and Malbec Rose boast an alluring bouquet of delicate floral notes and vibrant fruit flavours, including grapefruit, strawberry and cherry.
The 2023 red wines are also a testament to the cooler season and mild growing conditions. These wines exhibit a delightful prominence of lighter red fruits – such as blueberries, raspberries, and blackberries. These wines are a harmonious blend of elegance and finesse, showcasing a more delicate side of our red varietals. With the benefit of ageing in barrels, these wines will be ready to drink young and enjoy in a more 'al fresco' style than is traditional of the Pyrenees region.
This season has drawn comparisons in the region to the exceptional 2017 vintage. Like that season, the wines from this year have excellent balance, owing to the gentle maturation over the late summer and early Autumn months. As with any year, the 2023 vintage has had its struggles, but we are proud to present wines that are a true reflection of our dedication to quality and our commitment to crafting exceptional vintages with you soon.
Make sure you get your hands on the limited release Malbec Blanc and Malbec Rose before they sell out!