The history of St Ignatius Vineyard
The Southern Cross

A land of opportunities

On 4 November 1987, Enrique and Silvia Diaz left their home in Argentina in search of a place for personal and professional development. They found it in Australia, which opened its doors to an ambitious young couple with an outstanding determination to follow their dreams.

The establishment phase

Chasing dreams

While exploring the Pyrenees region for a site to establish their vineyard, Enrique and Silvia discovered an arid portion of land which they soon fell in love with. Its development and cultivation were their first challenge. In pursuit of creating a model vineyard, they planted, trained and nurtured over 30 acres of premium grape varieties, including: Shiraz, Cabernet Sauvignon, Malbec, Carmenere, Sangiovese, Torrontes, Sauvignon Blanc and Chardonnay.

The real challenge begins

From dream to reality

On 6 March 1999, St Ignatius Vineyard reached an important milestone: the opening of their unique cellar door. Shortly thereafter, they were crowned recipients of the Best Business in Primary Industry and Best New Business at the Powercor Grampians Pyrenees Awards.

The new generation emerges

Resilience, growth and a new generation

By this time, the dream was shared not among two, but by five, with Enrique and Silvia now also raising their three children within the construct of a family business: Nicholas, Thomas and Alexander. Naturally, the vineyard and winery experienced its fair share of challenges, including most notably the Millennium Drought, a weather event many winemakers and farmers across the region would remember with sadness. Notwithstanding those challenges, the Diaz family began to innovate by introducing unique varietals from Argentina to the region, including Malbec and Torrontes, and by developing a reputation for their novel wines.

A new phase

Limitless commitment and modernisation

The climatic and commercial challenges of the 2000s provided an opportunity for the business to pivot, expand and re-align. By this time, each of Enrique and Silvia's children had been integrated into the family operation, maturing their own interests in viticulture, winemaking and business development. They were motivated by the miracle of wine and a zealous belief in the beauty of nature. The following years would see St Ignatius Vineyard investing in modern winemaking facilities, superior ageing techniques, custom-designed equipment, in-house bottling line facilities, water storage, solar energy and more.

An enduring mentality

Resilience

With the wine industry moving in the direction of standardisation, St Ignatius Vineyard seeks to set itself apart by remaining loyal to their roots. The family's ethos is to focus on the quality of the fruit in the vineyard and to use modern winemaking techniques to produce a bespoke, handcrafted product that is readily available to the consumer. As they wrote some years ago: "There is nothing more special than growing your own fruit, making your own wine, and then sharing it with others to enjoy. As well as the never-ending opportunities to learn new things, spend time with family and mature as a person." This is the spirit that lives eternally in their dream.

Standing out in a crowd

The modern day

The evolution of the business has reached its pinnacle in recent years with the cultivation, production and release of novel varietals. Many of these are available exclusively at St Ignatius Vineyard and represent a remarakble point of differentiation in an increasingly crowded market.
The founders
After arriving in Australia in 1987, Silvia and Enrique initially settled in Richmond, Victoria and worked in their respective professions. In 1992, embracing their entrepreneurial nature, they decided to embark on the journey of establishing St Ignatius Vineyard. Today, the vineyard and winery is both their abode and their enterprise.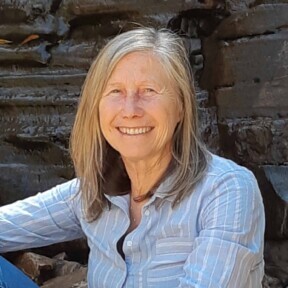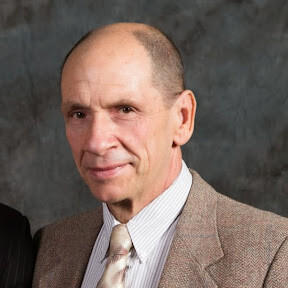 Learnings over our journey
From St Ignatius Vineyard and beyond
Everything starts as a dream in your mind and evolves from small milestones to big realisations
Preserving nature requires a delicate balance. Farming is about sharing the environment with all forms of life
Viticulture and winemaking are experimental sciences learned and passed on over centuries